Le 12 juin c'est la Saint Guy.
Tout le monde danse !
C'est par un fabuleux hasard le jour du premier jour du DISQUAIRE DAY 2021.
Voyez la sélection du Rideau.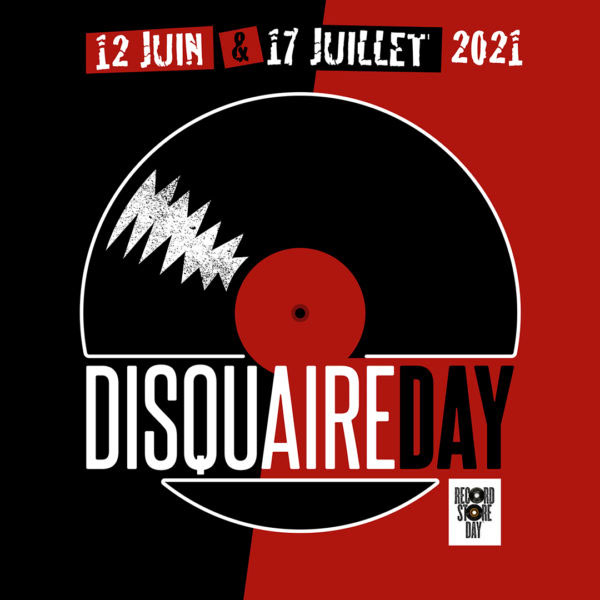 Blackbeard (Dennis Bovell) – I Wah Dub
Dashiell Hedayat – Obsolète
Candi Staton/Chappells – Now You've Got The Upper Hand/You're Acting Kind Of Strange
Chet Baker – Cool Cat
Deftones – Digital Bath (Telefon Tel Aviv Version)
Desmond Dekker – King of Ska : The Early Singles Collection, 1963 _ 1966
Donny Hathaway – Donny Hathaway Live
Francis Dordor – Disquaires, une histoire – la passion du vinyle
Janis Joplin – Pearl (Picture)
Jefferson Airplane – Acid, Incense and Balloons: RSD-Collected Gems From The Golden Era Of Flight
Joe Strummer – Junco Partner (Acoustic)v
Joni Mitchell – Joni Mitchell Archives, Vol. 1 (1963-1967) : Highlights
King Tubby Meets The Ring Craft Posse – Look What You Dubbing
Linkin Park – Meteora
Manu Dibango & El Cuarteto Patria – Cubafrica
Michel Legrand – La Piscine OST
Miles Davis – Sketches
Mogwai – ZeroZeroZero
Motorhead – St Valentineês Day Massacre
Mudhoney / Meat Puppet – WARNING / ONE OF THESE DAYS
Notorious B.I.G. – Biggie Duets : The Final Chapter
Prince – The Truth
Rage Against The Machine – The Battle of Mexico
Soul Jazz Records – Studio One Ska Fire!
Suicide – Cheree
The Flaming Lips – The Soft Bulletin (Companion Disc)
The Flaming Groovies – A Bucket Of Brains
The Replacements – The Pleasureês All Yours : Pleased To Meet Me Outtakes & Alternates
The Liminanas – The World We Knew OST
The Selecter – Live In Coventry 79
Various Artists – May The Circle Remain Unbroken: A Tribute To Roky Erickson
Various Artists – PENROSE SHOWCASE VOL. 1
Various Artists (Lo' spider) – Swampland Sessions
Wailers & U-Roy – My Cup Runneth Over
Wu Lyf – Go Tell Fire To The Mountain
The Jaded Hearts Club – Live At The 100 Club
Steve Earle & The Dukes, Justin Townes Earle – The Saint Of Lost Causes
Primal Scream – Riot City Blues Sessions
Primal Scream – Dixie-Narco EP
Pat Thomas – Stage Two
London Grammar – Tilted / Californian Soil
Dvsn – Sept. 5th
Fela Kuti – Open & Close
Amy Winehouse – Remixes
Archive – Versions: Remixed
Cat Stevens – Harold & Maude
Dave Davies & John Carpenter – Village Of The Damned
The Cure – Faith
Robert Plant – Live At Knebworth
Anne Paceo + Christine Salem
Beastie Boys – Aglio E Olio
Fontaines D.C. – Live at Kilmainham Gaol
Last Train + Bandit Bandit
Tangerine Dream – Live in Reims Cathedral
Big Boy Pete – The Cosmic Genius of Big Boy Pete
Giuliano Sorgini – Under Pompelmo
Jeezy – Thug Motivation: The Collection
Acid Mothers Guru Guru – Tokugoya
John Martyn – The Church With One Bell
Jack The Ripper – Ladies First
Soul Jazz Records – Studio One Soul
The Police – Live Vol.1
The Police – Live Vol.2
The Thrills – So Much For The City
U2 – Fire
Bertrand Burgalat – The Sssound of Mmmusic
Grande, Ariana – K bye for now (swt live)
Lady Gaga – Chromatica